Over the past 20 years, RPI has carried out hundreds of studies on all major segments of the oil and gas industry of Russia, CIS and Eastern Europe.

RPI specialists are permanently in close connect with the industry and monitor its developments closely to provide best-in-class analytics and information support for industry players.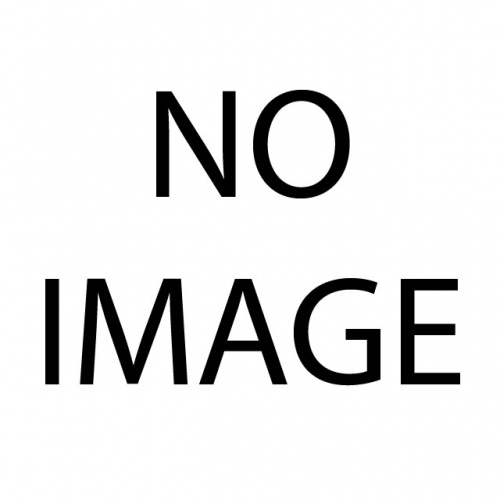 Natural gas remains the key source of energy for the European Union and the biggest share of it is currently supplied by Russia's Gazprom. With energy security at the top of EU's agenda, diversification of gas supply routes is set as top priority for the coming years.
South Eastern Europe (SEE) is a region expected to play a crucial role in mid- and long-term gas supply diversification for most of Europe. Currently at stake for SEE is the advantage of becoming a new hub of gas transit from Middle East, Central Asia and the Caspian region en route to EU consumers.
The struggle for control over delivery routes going through SEE will put into international conflict the interests of companies and governments on several continents from Italy to Iran and from Austria to Egypt.
Gas demand in the SEE countries themselves is forecasted to grow by 40% by 2020 which will make competition for their gas markets stronger in the coming years.
South Eastern Europe in the Big Eurasian Gas Game: New Supply and Transit Challenges examines:
current status and structural changes in the natural gas demand of SEE
natural gas exports to the SEE region; key transportation projects, planned and under construction
the Nabucco project as catalyst and driver of developments and changes on the SEE gas market
Gazprom's plans for the region to combat competition challenges
growing impact of Turkey as a key transit country
competition between gas transportation projects, apart from Nabucco project and Gazprom's plans
South Eastern Europe in the Big Eurasian Gas Game: New Supply and Transit Challenges is an important source of analysis for:
gas producing companies
gas transportation, distribution and trading companies, and utilities
power generation and industrial companies
service and equipment suppliers
investment and banking institutions
consultancies; financial advisors
government institutions
Introduction

Chapter 1. Current State of the South East European Gas Market
1.1. Gas Consumption in South Eastern Europe
1.2. Gas Supply in SEE Countries
1.3. Dependence of the SEE Region on Natural Gas Supplies from Russia

Chapter 2. The Concept of Gas Export Channel to Europe: Special Role in Ensuring European Energy Security
2.1. Institutional Base for Additional Gas Export Channel
2.2. Main Reasons for Developing New Transport Route

Chapter 3. Liberalization Processes and European Integration in SEE's Natural Gas Sector
3.1. Energy Community South East Europe
3.2. The Secretariat of the Energy Community South East Europe
3.3. Current Status of Cooperation between the EU and SEE Countries
3.4. West European Companies in SEE

Chapter 4. New Major Gas Supply Projects in SEE
4.1. The South Caucasus Gas Pipeline
4.2. Interconnector Turkey - Greece
4.3. Pan Arabian Gas Pipeline
4.4. Nabucco
4.5. Trans-Caspian Gas Pipeline
4.6. Adria LNG
4.7. Blue Stream 2

Chapter 5. The Growing Impact of Turkey on the Gas Market of SEE
5.1. Gas Imports in Turkey
5.2. Forecasting Errors and the Re-export Idea
5.3. Natural Gas Law of 2001 and Contracts Redistribution Policy
5.4. Turkey's Natural Gas Market Development
5.5. Turkey as Perceived by Partner Countries

Chapter 6. The Nabucco project. A Catalyst and Major Trend-setter in SEE
6.1. Current Status
6.2. Current Challenges Facing the Project
6.3. Strategic Plans and Expectations of Participating Companies
6.4. Sources of Gas Supply for the Nabucco Project
6.5. Nabucco SWOT Analysis
6.6. Project's Impact on the Competitive Environment
6.7. Gazprom's Attempts to Recapture Initiative

Conclusions
Figure 1. Natural gas consumption in SEE in 1990-2005 (bcm)
Figure 2. Natural gas consumption in SEE by sector (%)
Figure 3. Potential Demand for Natural Gas from Electric Power Utilities Through 2020 (bcm)
Figure 4. Gas Production in Bulgaria from 2000 through 2005 (bcm)
Figure 5. Gazprom Deliveries to Bulgaria in 2000-2005 (bcm)
Figure 6. Gas Production in Croatia in 2000- 2005 (bcm)
Figure 7. Gazprom Deliveries to Croatia in 2000-2005 (bcm)
Figure 8. Gas Production in Hungary in 2000-2005 (bcm)
Figure 9. Gas Import of Hungary in 2005. Total 12.4 bcm
Figure 10. Gas Production in Romania in 2000-2005 (bcm)
Figure 11. Gas Imports of Romania in 2005 (%). Total 6.25 bcm
Figure 12. Slovenian Natural Gas Imports in 2005 (%). Total 1.1 bcm
Figure 13. Gas Deliveries to Greece in 2005 (%). Total 2.86 bcm
Figure 14. Gas Deliveries to Turkey in 2005 (%)
Figure 15. Gazprom Gas Deliveries to Serbia and Montenegro in 2000-2005 (bcm)
Figure 16. Adria LNG Project Participants' Shares (%)
Figure 17. Natural Gas Consumption in Turkey by Segment in 2005 (%)
Figure 18. Natural Gas Consumption Growth in Turkey: Botas's Forecast for 2005 (bcm)
Figure 19. Overestimated and Current Gas Demand vs. Gas Contracted by Turkey in 2005-2020 (bcm)
Figure 20. Nabucco Company Structure 2006
Figure 21. Natural Gas Sales Planned for the Nabucco Pipeline in 2011-2020 (bcm)
Figure 22. OMV Gas Business Ownership
Figure 23. OMV's Mid-Term Strategic Objectives
Figure 24. Natural Gas Reserves of Countries that are Potential Suppliers for the Nabucco Project (tcm), 2006
Figure 25. Key Parameters of Pipeline Capacity and Projected Natural Gas Sales in 2011-2030 (bcm)
Figure 26. The Shakh Deniz Project Participants (%)
Figure 27. Maximum Deliveries via the Nabucco Project through 2020 (bcm)
Table 1. Parameters of SEE Regional Development
Table 2. Projections for Gas Consumption in South East Europe in 2006-2020 (bcm)
Table 3. Gazprom's Supplies and their Share in Consumption and Imports, 2005
Table 4. Gazprom's Affiliated Companies in SEE
Table 5. Major International Gas Transportation Projects in SEE
Table 6. Turkey's Natural Gas Import Agreements
Table 7. Natural Gas Consumption Forecast by Sector according to Botas' Forecast Made in 2000 (bcm)
Table 8. Assessment of Results of 2005 Tender for Russian Contract
Table 9. Incremental Demand for Natural Gas in Countries Participating in the Nabucco Project (bcm)
Table 10. Estimate of Additional Gas Demand in Countries Participating in the Nabucco Project (bcm)
Table 11. SWOT Analysis of the Nabucco Project
Map 1. The Countries of South Eastern Europe
Map 2. Share of Natural Gas in Total Primary Energy Consumption by Country in 2005
Map 3. Blue Stream Gas Pipeline
Map 4. Proposed Burgas-Vlore Corridor 8 Gas Transportation Route
Map 5. The South Caucasus Gas Pipeline
Map 6. Interconnector Turkey - Greece
Map 7. The Pan Arabian Gas Pipeline
Map 8. Possible Route of Trans-Caspian Gas Pipeline
Map 9. Adria LNG Terminal and Gas Distribution Routes
Map 10. Gas Import Routes to Turkey and Maximally Possible Delivery Volumes
Map 11. The Nabucco Gas Pipeline Route