Over the past 20 years, RPI has carried out hundreds of studies on all major segments of the oil and gas industry of Russia, CIS and Eastern Europe.

RPI specialists are permanently in close connect with the industry and monitor its developments closely to provide best-in-class analytics and information support for industry players.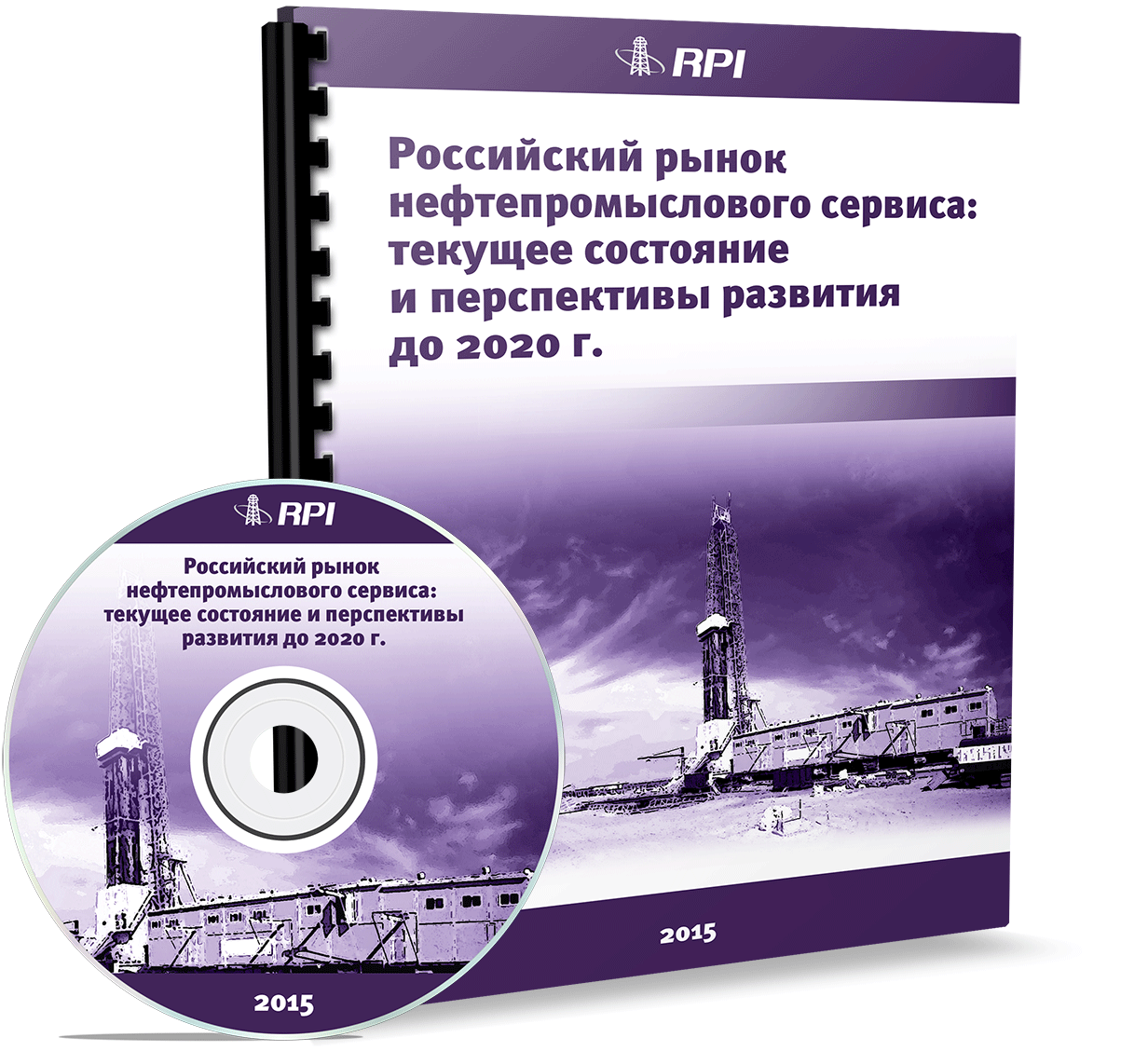 The Russian oilfield services market has seen a dynamic growth, both in terms of money and scope of services provided. Neither the financial crisis of 2008 nor the current economic hardships has had a significant impact on its growth. Further development of high-tech oilfield services is a pre-condition for maintaining and increasing oil production in Russia. Yet, the current anti-Russian sanctions impose significant restrictions specifically on the high tech equipment sector. This study aims to answer the following question: how will the Russian oilfield services market on the whole and each of its segments in particular develop under current political and economic conditions? 
Currently, the key driver of the Russian oilfield services market is the increasing scope of horizontal drilling. In some cases a share of high-tech horizontal drilling at new fields reaches 100%, which changes demand for related oilfield services significantly. What is the impact of this trend on the leading segments of the oilfield services market? What are other factors influencing the oilfield services trends in Russia? Answers to these and other relevant questions can be found in the study "Russian Oilfield Services Market". 
One of the key benefits of this report is that a large array of information analysis results is given as separate modules, each dedicated to one of the key segments of the oilfield services market. At the same time each module contains a general section describing current state of the Russian oilfield services market on the whole.
This study consists of the following modules which can be obtained as standalone products:
1. Well drilling market in Russia: current state and development prospects until 2020 (900 Euro)
2. Bit services market in Russia: current state and development prospects until 2020 (900 Euro)
3. Drilling motors market in Russia: current state and development prospects until 2020 (600 Euro)
4. Mud services market in Russia: current state and development prospects until 2020 (900 Euro)
5. Horizontal drilling services market in Russia: current state and development prospects until 2020 (900 Euro)
6. Well cementing services market in Russia: current state and development prospects until 2020 (900 Euro)
7. Fracturing services market in Russia: current state and development prospects until 2020 
(900 Euro)
8. Coil tubing market in Russia: current state and development prospects until 2020 (900 Euro)
9. Well logging services market in Russian: current state and development prospects until 2020 
(900 Euro)
10. Well perforation services market in Russia: current state and development prospects until 2020 (600 Euro)
11. Well servicing and workover market in Russia: current state and development prospects until 2020 (900 Euro)
12. Sidetracking services market in Russia: current state and development prospects until 2020 
(900 Euro)
13. Seismic survey market in Russia: current state and development prospects until 2020 (900 Euro)
14. Pumping service market in Russia: current state and development prospects until 2020 
(900 Euro)